Welcome to the Home Page of Chris, Kristi, Jordan, Landon, & Jeremy(?) Taylor
I can't believe it has been so long since I updated the website. I am not sure if friends and family still check it out, but just in case, here is the new scoop.
Jordan has started Kindergarten at Wright Christian Academy. Her first day was on August 23rd and so far, she loves it. There are 17 kids in her class and her teacher's name is Mrs. Bandy. We were saddened when we learned that Tulsa Lutheran School was forced to close it doors. Although they plan to start up again next year, we don't see them being able to catch back up with Jordan. But Wright is K-12 and that is pretty exciting for us. The thought of growing up with the same kids from the beginning is pretty neat and unheard of in these days unless you live in a pretty small town.
Kristi is getting bigger day by day. We are all looking forward to the day that we get to meet our newest addition face to face. We are told that it is a boy, and the due date is 12-20-04. We are so excited and thankful to the Lord for another wonderful blessing. Thanks to all of those who have had us in your prayers...they really paid off!! We have kicked around several names so far and although we have kept an open mind, Jeremy Lawson Taylor seems to be the name that has stuck around. What do you think? Kristi is still working with Airgas and seems to enjoy her job in accounts payable. They were doing some road repair close to the parking lot a few days ago and threw gravel all over Kristi's car, so now the Acura is getting a whole new paint job in the coming weeks.
Chris has been very busy with his promotion to store manager of Computer Nerdz! It has been a learning experience and very stressful time, but things are starting to get into a normal groove. Zion's Fire, the Christian rock band that I play drums in, is performing on September 11th at our church for a community outreach party. We hope to be able to go into the studio to record a CD of original songs sometime before the end of the year.
Lots of other stuff happen on a day to day basis. Please feel free to drop us an email, phone call, letter, or prayer. We are grateful that the Lord has blessed us with wonderful families and friends. We pray that he watch over them and keep them from harm . Until next time...
God Bless!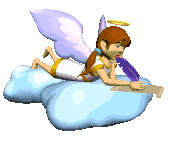 If you would like to be informed of updates to this page by email, please drop us a line and let us know.
Updates to this page will be rather slow in coming. Time and passion for this project has just not been available in recent months. It is not abandoned, just put aside. If you would like to know when I do perform and update, feel free to send me an email request.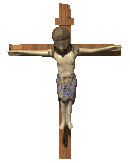 Visitors since 9-9-04
Shine your light before all men, so they may see your work and then, praise your Father up in heaven.